All Posts Tagged With: "Amusement Park"
Ive been browsing through my images today and come across a load of the water chute at Rhyl Ocean beach amusement park which is now sadly closed. I decided to get a few of the water chute together and create a video/slideshow out of them.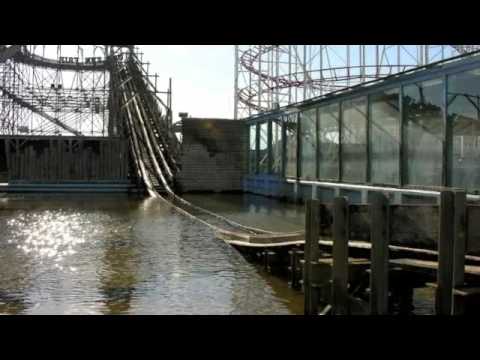 Related Articles.
http://ridemad.com/end-of-an-era-for-rhyls-ocean-beach-fun-fair
http://ridemad.com/rhyls-waterchute-a-final-look
Developer Urban Splash has been chosen for the multi million pound regeneration of the former Southport Pleasureland site. The land known locally as Southport Marine park will be used to create a new attraction featuring a wide range of activities.
A decision will be made later in the year to draw up a masterplan to take the activities forward. Heres the full text from the BBC.
I've been visiting amusement parks/theme parks and fairgrounds for a number of years now and like the majority of coaster/park fans in the UK the American shores have always been a place to look forward to visiting.
Putting aside the obvious Disney and Universal parks second on the list for me has always been Cedar Point, they claim its the "Best amusement park in the world". Boasting 17 coasters and a wealth of other rides plus of course the sun shine and with the pound/dollar rates in our favour at the moment there has never been a better time to visit.
Information and photographs compiled by Bill Luca and George LaCross of http://www.laffinthedark.com
1928: The single-rail dark ride is invented
Categories

Pages

Archives

Enthusiast Sites

Trip Reports

UK Parks