All Posts Tagged With: "Blog"
Heres a short video I shot at Gullivers world in December 2009. Photographs will be posted to the blog but can be seen prior to that on my flick page.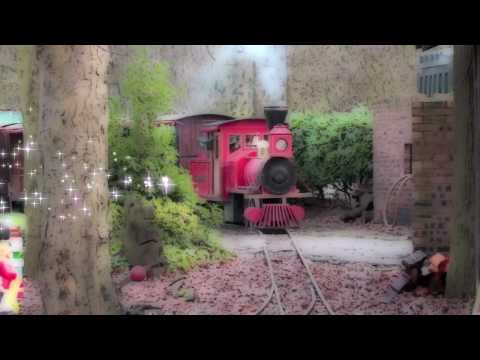 I was fortunate to visit Disney in Florida back in February this year, and although i took a ton (literally) of photographs ive been stuck for time to post them.
Heres a selection taken of the dreams come true parade which was on mid afternoon in Magic Kingdom. For any Disney purists out there this isnt meant to be the full parade just a small selection of the photographs I had taken.
Requested by a few readers over the last 6 months, Top Thrill Dragster photographs taken during my trip in 2007, its almost a year now since I took the 23hr door to hotel room trip to Cedar Point. Amazing how time flies as you get older.
Top Thrill Dragster was introduced to Cedar Point in 2003. It was made by Intamin and has a height of 420ft, at one point it was the highest coaster in the world, only to be overtaken in 2005 by Kingda Ka at Six flags great adventure, New Jersey at 456ft.
The ride has a top speed of 120mph which is reached in a breathtaking 4 seconds.
For those that requested here's some of my pictures taken during this trip. I hope you like them.
I was fortunate enough to get a behind the scenes tour of Alton Towers in July 2007, this is the final photo set from that trip the Skyride maintenance area. The tour was part of an organised trip arranged by Club Pleasure Beach.
The Skyride was only one of a number of behind the scenes tours that we did during this day, to see the other photographs and tours check out the Behind the scenes category.
The Skyride was installed in 1987 and was manufactured by Poma well known for moving people and engineered by Sir Robert McAlpine. 
Ive had this set of photographs lying around for some, Ive had a couple of offers from various people to publish them but I suppose ive been a bit selfish really and kept them to myself.
A bit of History about the ride. The Black hole is a Schwarzkopf Jet star 2 coaster with a length of 1919ft, Height of 44'3 and a duration of 1min 50 seconds. It was originally brought to Alton Towers as the Black hole in 1983 before going through a couple of name changes, New Black Hole, Black Hole 2 and finally back to Black hole again. The ride was closed in 2006.
So finally heres a set of photographs taken in July 2007 from inside the Black Hole Tent at Alton Towers.
I was looking at the Lightwater Valley website earlier and for 2008 they have a very intresting pricing option which is bound to save some visitors a fair bit of money.
If you book in advance you can get park admission for as little as £7.95 a great saving on the current 2008 gate price of £16.95, based on been over 1.3m.
Lightwater Valley has some great attractions and although its not as big as other theme parks like Alton Towers its a great option for a day out if you are in that part of the country.
During a recent Club Pleasure Beach event on Monday 14th May we were given the oppurtunity to take a look around Blackpools latest attraction the Vekoma SLC coaster called Infusion.
Infusion opened to the public on the 2nd May 2007 and every visit ive had to the park since has certainly brought the visitors in.
We got the chance to look at pretty much every detail of the ride from the 2nd train and underneath the platform its housed in too the loading bay and ride control panel, here are just a few of the pictures taken during this visit.
May 2007 – Blackpools Noahs ark is getting the second part of a much needed paint job to the exterior. The ark is just over 85 years old and considering the Blackpool climate has survived pretty well since the hey days of 1922. The first part of this work took place at around the same time in 2006 with alot of the exterior animals, policeman and Mt Ararat been spruced up. At one point during the 2006 touch up Noah was left headless for a couple of weeks. For some reason perhaps budget the paint job was never completed. Heres a bunch of pictures taking on May 12th. As usual if you have any comments please dont hesistate to get in touch.
Categories

Pages

Archives

Enthusiast Sites

Trip Reports

UK Parks