All Posts Tagged With: "Duration"
Opened in 2009 Manta is the third B&M coaster at Seaworld in Orlando. Manta is the second flying coaster I have ridden after Air at Alton Towers in the UK. I really enjoyed Manta and at the time of year we visited in September the ride had hardly any queues.
For anyone who hasn't rode I would recommend the back seat, its very intense and enjoyable.
I don't really have that much more to say about Manta other than if your in Florida and you get the change to ride it, enjoy it 😉
opened in 1994 Nemesis at a cost of ten million pounds quickly became a favourite coaster amongst enthusiasts and the public alike.
I dont count coasters or number of rides on a particular coaster but if i were to look back over the years to 1994 my count would be well into the hundreds if not more.
A trip to Alton towers just isnt the same without a ride on Nemesis for me and many other enthusiasts. I hope you enjoy the photographs.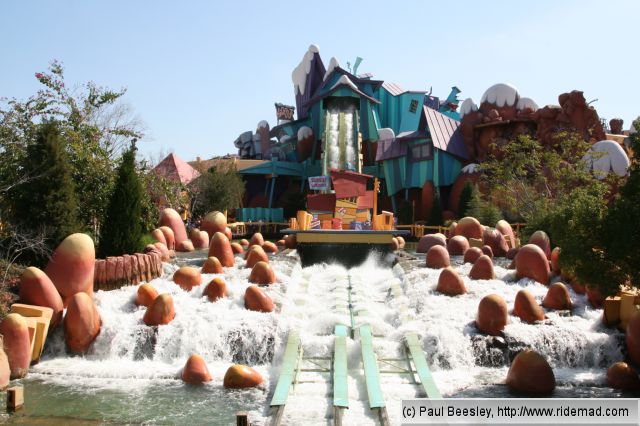 Dudley Do-Right's Ripsaw Falls®. Hop in your Log and Hang On! That villainous scoundrel Snidely Whiplash™ has made off with Nell Fenwick™! Will bumbling Dudley Do-Right™ save her in time? Will you stay dry when you plummet down Ripsaw Falls? Stay tuned for the watery conclusion of this side-splitting flume ride.
Taken from the Universal Islands of adventure website Dudley Do-Right's Ripsaw falls is one of the most eloborate over the top log flume rides I have ever had the pleasure of riding, Based in the toon lagoon area of the park you cant miss this ride and the buzz of the crowds as they line up on the bridge to take photographs.
Ive had this set of photographs lying around for some, Ive had a couple of offers from various people to publish them but I suppose ive been a bit selfish really and kept them to myself.
A bit of History about the ride. The Black hole is a Schwarzkopf Jet star 2 coaster with a length of 1919ft, Height of 44'3 and a duration of 1min 50 seconds. It was originally brought to Alton Towers as the Black hole in 1983 before going through a couple of name changes, New Black Hole, Black Hole 2 and finally back to Black hole again. The ride was closed in 2006.
So finally heres a set of photographs taken in July 2007 from inside the Black Hole Tent at Alton Towers.
I was fortunate enough to go on a behind the scenes tour of Alton Towers with fellow members of Club Pleasure Beach at the end of July earlier this year.
The tour consisted of a number of attractions including Duel, Hex, Air, Oblivion and the old Black hole site. One part of the tour I was looking forward to seeing was Rita the hydraulic launched coaster from Intamin which was introduced to the park in April 2005.
The tour consisted of a look round the maintenance areas, a look into the hydraulic room and the ride control room.
Knightmare, one of the most anticipated coasters between enthusiasts finally opened this month with an offical media day launch on Friday 27th July. One of my Club pleasure beach friends Chris Hughes took the day off work and spent a few hours taking photographs at Camelot.
Thanks for Chris for the use of his photographs in this article.
Categories

Pages

Archives

Enthusiast Sites

Trip Reports

UK Parks