All Posts Tagged With: "Hex"
Hex was included as part of a behind the scenes tour of Alton Towers I did with Club Pleasure Beach earlier this year. The tours included attractions like Rita, Duel and Air, ive just never got round to publishing this set of photographs.
This article isnt going to be a ride spoiler as such, more an in depth looking behind the scenes of one of the parks most spectacular dark rides.
Hex is a Vekoma Haunted Swing ride, it has operated at the park since 2000. Its located in the towers and well you cant really miss a big great tower.
I was fortunate enough to go on a behind the scenes tour of Alton Towers with fellow members of Club Pleasure Beach at the end of July earlier this year.
The tour consisted of a number of attractions including Duel, Hex, Air, Oblivion and the old Black hole site. One part of the tour I was looking forward to seeing was Rita the hydraulic launched coaster from Intamin which was introduced to the park in April 2005.
The tour consisted of a look round the maintenance areas, a look into the hydraulic room and the ride control room.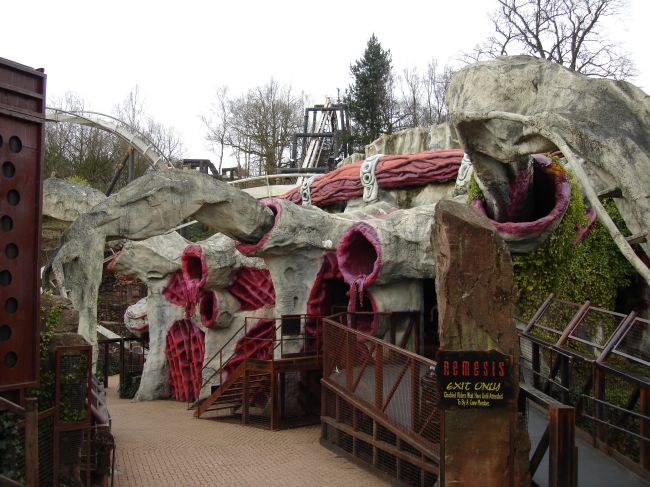 Just got back from a long day walking around Alton Towers for this years adrenaline week event. Crowds as expected were low and queues for the majority of the big attractions were at a minimum for most of the day. It was a boys outing today, no families or partners just rides, rides and a few more rides.
Categories

Pages

Archives

Enthusiast Sites

Trip Reports

UK Parks