All Posts Tagged With: "Log Flume"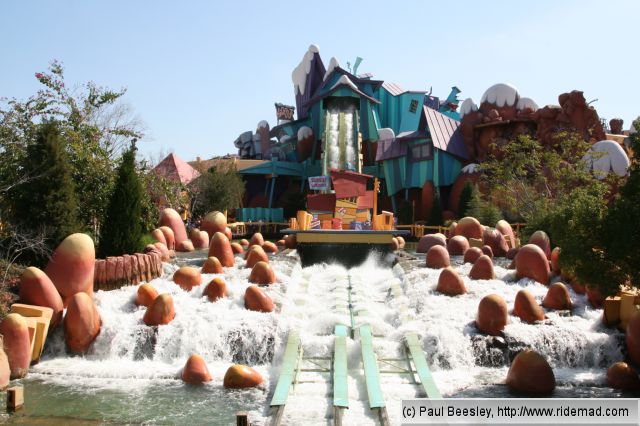 Dudley Do-Right's Ripsaw Falls®. Hop in your Log and Hang On! That villainous scoundrel Snidely Whiplash™ has made off with Nell Fenwick™! Will bumbling Dudley Do-Right™ save her in time? Will you stay dry when you plummet down Ripsaw Falls? Stay tuned for the watery conclusion of this side-splitting flume ride.
Taken from the Universal Islands of adventure website Dudley Do-Right's Ripsaw falls is one of the most eloborate over the top log flume rides I have ever had the pleasure of riding, Based in the toon lagoon area of the park you cant miss this ride and the buzz of the crowds as they line up on the bridge to take photographs.
I was attending a Club Pleasure Beach event last weekend and whilst waiting for ERT to ride the Pepsi Max Big One after park close I took a walk around their latest coaster Infusion. I never realised they lit it up at night and more to the point how good it looks.
Infusion was brought to Blackpool late last year after the Blackpools sister park Southport Pleasureland closed down. The attractoion was known as Traumatizer when it was based in Southport.
Infusion sits on the site of the old Log flume at Pleasure Beach.
Now open, click here to see a complete behind the scenes tour
I love watching new rides take shape and infusion is no different. Ever since pleasure beach announced the closure of pleasureland and the replacement ride for the Blackpool log flume ive been heading up to Blackpool every couple of weeks to check the status at first the log flume demolition up until today when the ride is almost in service. Ive heard today from 3 different ride ops that infusion will open on Wednesday 2nd May 2007.
Apologies for the quality of the photographs, they were all taken with a mobile phone.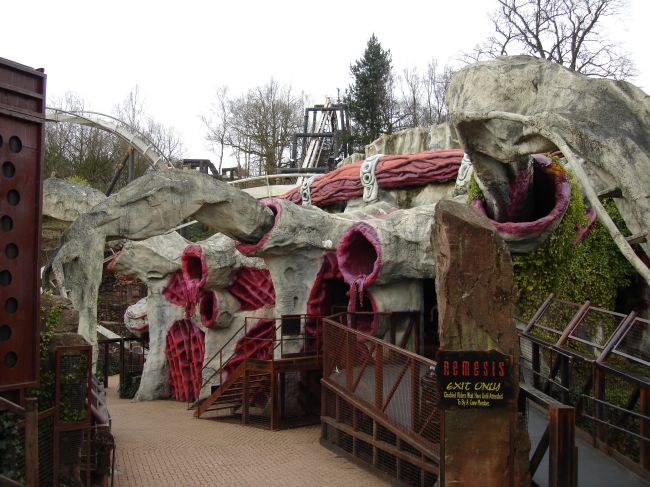 Just got back from a long day walking around Alton Towers for this years adrenaline week event. Crowds as expected were low and queues for the majority of the big attractions were at a minimum for most of the day. It was a boys outing today, no families or partners just rides, rides and a few more rides.
Categories

Pages

Archives

Enthusiast Sites

Trip Reports

UK Parks