All Posts Tagged With: "Nemesis"
opened in 1994 Nemesis at a cost of ten million pounds quickly became a favourite coaster amongst enthusiasts and the public alike.
I dont count coasters or number of rides on a particular coaster but if i were to look back over the years to 1994 my count would be well into the hundreds if not more.
A trip to Alton towers just isnt the same without a ride on Nemesis for me and many other enthusiasts. I hope you enjoy the photographs.
Thanks to Club Pleasure beach I had the opportunity to spend the day doing a behind the scenes tour of Alton Towers back in July. The tour consisted of trips around workshops/rides and out of bounds areas and was a real an eye opener. In our group of 16-17 enthusiasts I dont think anyone was disappointed.
Air was built for the 2002 season at a cost of 12 million pounds and was opened on 16th March. Air is a coaster designed by John Wardley and constructed by Bollinger and Mabillard (B&M)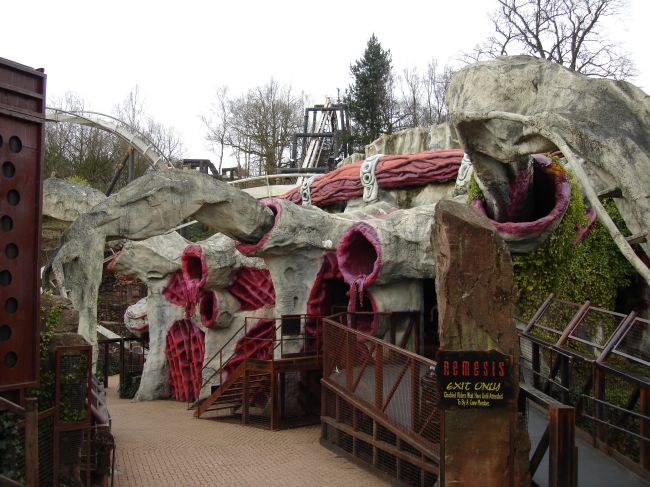 Just got back from a long day walking around Alton Towers for this years adrenaline week event. Crowds as expected were low and queues for the majority of the big attractions were at a minimum for most of the day. It was a boys outing today, no families or partners just rides, rides and a few more rides.
Categories

Pages

Archives

Enthusiast Sites

Trip Reports

UK Parks