All Posts Tagged With: "Queue"
New for the 2009 season at Lightwater Valley is a rapid ride rented from Showman James Mellor. The ride will be at the park for the 2009 season after which point both parties will review it's suitability for the park.
I visited the park in April on a warmish day and the ride has a constant queue with at least 15/20 minute wait times, I can imagine this will get alot bigger over the coming summer months when the temperatures rise in the UK.
The ride has took the place of the Pinfari Grizzly Bear coaster which stood at the park from 2004, this ride has since been sold. I certainly wont miss it.
This update contains approximately 25 photographs taking during April at the park.
Standing at over 300ft Millennium force dominates the skyline at Cedar Point in Ohio. The one time world record breaking coaster standing at an impressive 310ft has riders gasping in awe as they stare up at the huge skybound lift hill whilst waiting in the queue to ride.
I was fortunate enough to ride Millennium force a number of times during a visit to Cedar Point in 2007, we counted about 6 or 7 rides during our visit. After those experiences Millennium force dropped straight in at the number one spot as my favourite coaster.
Hydro at Oakwood is a ride thats had its fair share of media coverage since opening for the 2002 season. It's a ride built by Intamin and is over 100ft tall with a almost vertical drop into a pool of millions of gallons of water, so much so that the first drop can generate a wave nearly 50 ft in height.
Dare you stand on the bridge running over the track when the ride train, they don't call it a soak zone for nothing. Hydro gets you that wet Oakwood even went to the length of building a changing room just for Hydro customers to get dried out and a change of clothes.
Built in 1996, Mantis is one of the tallest and fastest stand-up scream machines in the world.
Built by Bolliger and Mabillard (B & M) Mantis is another unique ride experience at Cedar Point. Guests board stand up trains and fly down a 145-foot-tall first hill at a top speed of 60 mph.
This stand-up roller coaster turns riders upside down a total of four times, includes a 137-foot drop at a 52 degree angle.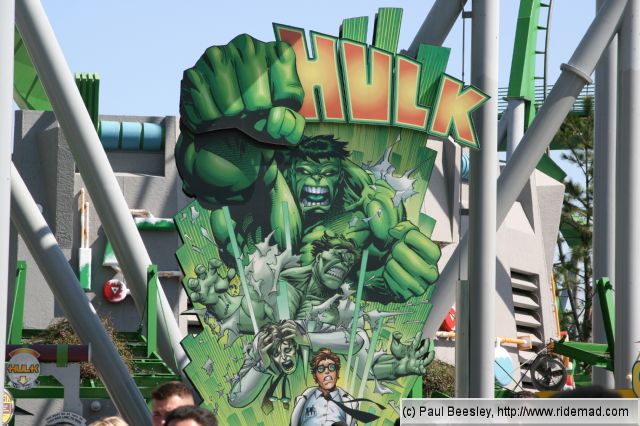 The Incredible Hulk was a coaster I was really looking forward to riding in Florida, located on the Marvel Super hero island themed area in Islands of adventure the hulk dominates the skyline, it can also be seen from most other areas of this superbly themed theme park.
Built by B&M in 1999 and with a top speed of 67mph the Hulk is still entertaining thousands of visitors daily.
Whilst most of the surrounding amusement parks are closed or struggling to get visitors through the gates around the December period one park that certainly packs visitors in for Christmas is Gullivers World in Warrington.
The park just a few minutes of junction 9 on the m62 has been running christmas events for a number of years now and can get really busy during this period, not to mention extremely cold.
They offer a number of different options for Christmas, I wont list them all but they offer the same each year, you can also choose to have a meal option included and a live show.
Categories

Pages

Archives

Enthusiast Sites

Trip Reports

UK Parks