All Posts Tagged With: "Sea World"
Opened in 2009 Manta is the third B&M coaster at Seaworld in Orlando. Manta is the second flying coaster I have ridden after Air at Alton Towers in the UK. I really enjoyed Manta and at the time of year we visited in September the ride had hardly any queues.
For anyone who hasn't rode I would recommend the back seat, its very intense and enjoyable.
I don't really have that much more to say about Manta other than if your in Florida and you get the change to ride it, enjoy it 😉
I have been requested by a few visitors to include some pictures from my trip to Florida last year and if im honest Ive been a bit lazy posting some of these, one request is for Journey to Atlantis at Sea World.  I didn't get to ride this due to an ear infection picked up earlier in the week on some water other water rides. For anyone planning on visiting Seaworld in the near future from the reports Ive had its not a ride to be missed.
Originally installed in 1998 by Mack rides Journey of Atlantis is clased as a water coaster or as some enthusiasts title liquid coaster.
I have been sent the following video by the PR company for Sea world. From what you can see it looks like its going to be a hit with the park visitors.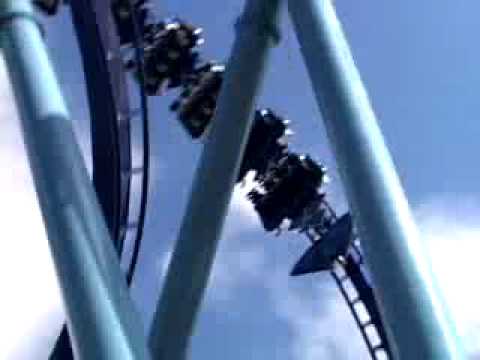 Manta is 3359ft in Length, with a height of 140ft with 4 inversions. Cant wait until September when I get to ride it 😉
Categories

Pages

Archives

Enthusiast Sites

Trip Reports

UK Parks