All Posts Tagged With: "Top Speed"
Built in 1996, Mantis is one of the tallest and fastest stand-up scream machines in the world.
Built by Bolliger and Mabillard (B & M) Mantis is another unique ride experience at Cedar Point. Guests board stand up trains and fly down a 145-foot-tall first hill at a top speed of 60 mph.
This stand-up roller coaster turns riders upside down a total of four times, includes a 137-foot drop at a 52 degree angle.
Requested by a few readers over the last 6 months, Top Thrill Dragster photographs taken during my trip in 2007, its almost a year now since I took the 23hr door to hotel room trip to Cedar Point. Amazing how time flies as you get older.
Top Thrill Dragster was introduced to Cedar Point in 2003. It was made by Intamin and has a height of 420ft, at one point it was the highest coaster in the world, only to be overtaken in 2005 by Kingda Ka at Six flags great adventure, New Jersey at 456ft.
The ride has a top speed of 120mph which is reached in a breathtaking 4 seconds.
For those that requested here's some of my pictures taken during this trip. I hope you like them.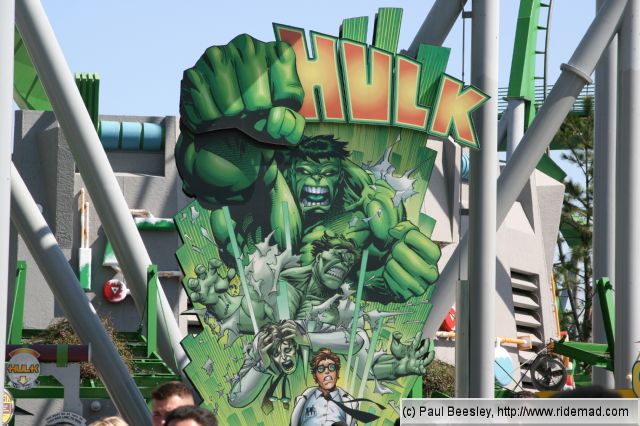 The Incredible Hulk was a coaster I was really looking forward to riding in Florida, located on the Marvel Super hero island themed area in Islands of adventure the hulk dominates the skyline, it can also be seen from most other areas of this superbly themed theme park.
Built by B&M in 1999 and with a top speed of 67mph the Hulk is still entertaining thousands of visitors daily.
Thanks to Club Pleasure beach I had the opportunity to spend the day doing a behind the scenes tour of Alton Towers back in July. The tour consisted of trips around workshops/rides and out of bounds areas and was a real an eye opener. In our group of 16-17 enthusiasts I dont think anyone was disappointed.
Air was built for the 2002 season at a cost of 12 million pounds and was opened on 16th March. Air is a coaster designed by John Wardley and constructed by Bollinger and Mabillard (B&M)
Categories

Pages

Archives

Enthusiast Sites

Trip Reports

UK Parks