All Posts Tagged With: "Www Youtube"
I was fortunate enough to be allowed to ride through the Gold Mine at Blackpool with the lights on a few years ago and I have only just gotten around to working with the video from this day.
Hope you enjoy it.
After enjoying a great day at Drayton Manor last Christmas we repeated the experience again this year, the kids will shortly be coming to the age when Drayton Manor and Thomas land will no longer be cool so I intend to visit these Christmas events as much as possible.
The event changed slightly this year with the big top christmas pantomine show getting replaced by a show in Thomas land with singing and festive activities taking the center of this.
As with last year they had more snow and the children and adults in the audience really enjoyed this, the snow although synthetic made a great day even better and really gives you that festive wake up call that's been missing the previous 11 months of the year.
The zoo, 4d cinema and Thomasland were open and unlike last year the amount of food available on site was varied and most tastes catered for.
Heres a short video I shot at Gullivers world in December 2009. Photographs will be posted to the blog but can be seen prior to that on my flick page.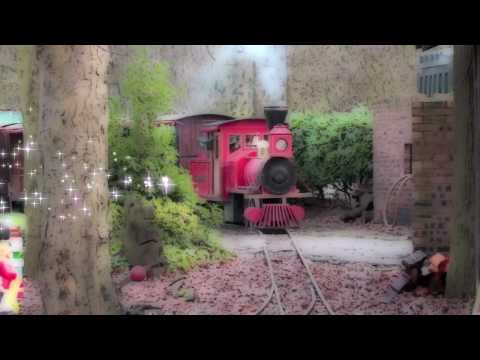 I was fortunate enough to get to ride the Big Wheel that has been installed in Liverpool one at the weekend. The wheel sited on Chavasse Park and clearly visible from the Liverpool waterfront will stay at this site until the end of January.
Ride tickets are £6 for adults and kids over 1.4m in height. £5 for concessions and £36 for a private gondola and for the really extravagant £40 for the private VIP gondola. Each gondola seats 6 people apart from the VIP one which only seats 4.
The wheel is 60 metres high but because of its elevated position it stands 80 metres about ground level.
The Wheel takes 10 riggers a week to build and is transported from site to site on 11 trucks.
On the day we rode it the wind was very strong and the gondolas do rock about a fair bit especially a height. but saying that we really enjoyed it and the great views of the city and would definitely ride again on my next visit to Liverpool.
Follow the post below and take a look at the rest of the photographs and video to accompany this.
November 8th 2009 the final day of the main season for Blackpool Pleasure beach. A season thats seen many up and downs with closed rides and rumours of a Beaver Creek takeover by Nickelodeon just for starters. This short video was put together on the final day at a trip I attended with Club Pleasure Beach.
Thanks for reading.
I have been requested by a few visitors to include some pictures from my trip to Florida last year and if im honest Ive been a bit lazy posting some of these, one request is for Journey to Atlantis at Sea World.  I didn't get to ride this due to an ear infection picked up earlier in the week on some water other water rides. For anyone planning on visiting Seaworld in the near future from the reports Ive had its not a ride to be missed.
Originally installed in 1998 by Mack rides Journey of Atlantis is clased as a water coaster or as some enthusiasts title liquid coaster.
I have been sent the following video by the PR company for Sea world. From what you can see it looks like its going to be a hit with the park visitors.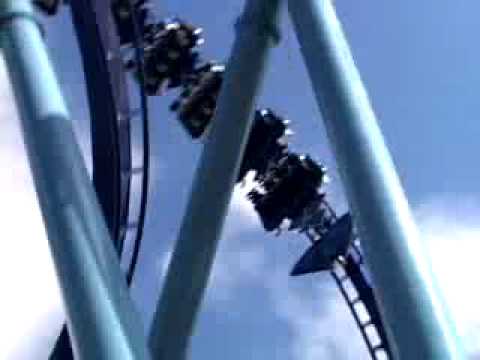 Manta is 3359ft in Length, with a height of 140ft with 4 inversions. Cant wait until September when I get to ride it 😉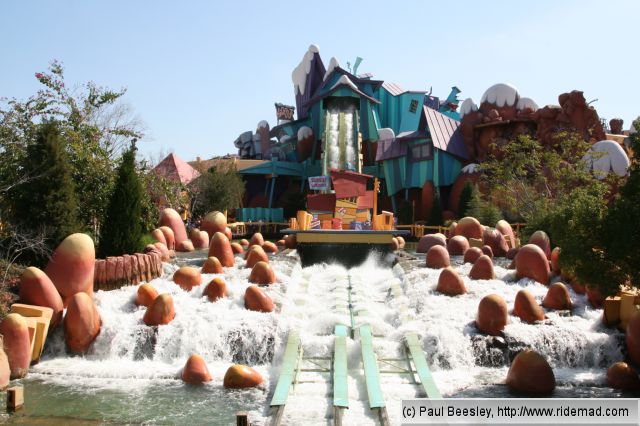 Dudley Do-Right's Ripsaw Falls®. Hop in your Log and Hang On! That villainous scoundrel Snidely Whiplash™ has made off with Nell Fenwick™! Will bumbling Dudley Do-Right™ save her in time? Will you stay dry when you plummet down Ripsaw Falls? Stay tuned for the watery conclusion of this side-splitting flume ride.
Taken from the Universal Islands of adventure website Dudley Do-Right's Ripsaw falls is one of the most eloborate over the top log flume rides I have ever had the pleasure of riding, Based in the toon lagoon area of the park you cant miss this ride and the buzz of the crowds as they line up on the bridge to take photographs.
Categories

Pages

Archives

Enthusiast Sites

Trip Reports

UK Parks